Ever since we reopened in our renovated building, many visitors have remarked that coffee would be an excellent fit at Chapel Hill Public Library.
So we ran a few experiments to find out if it might work.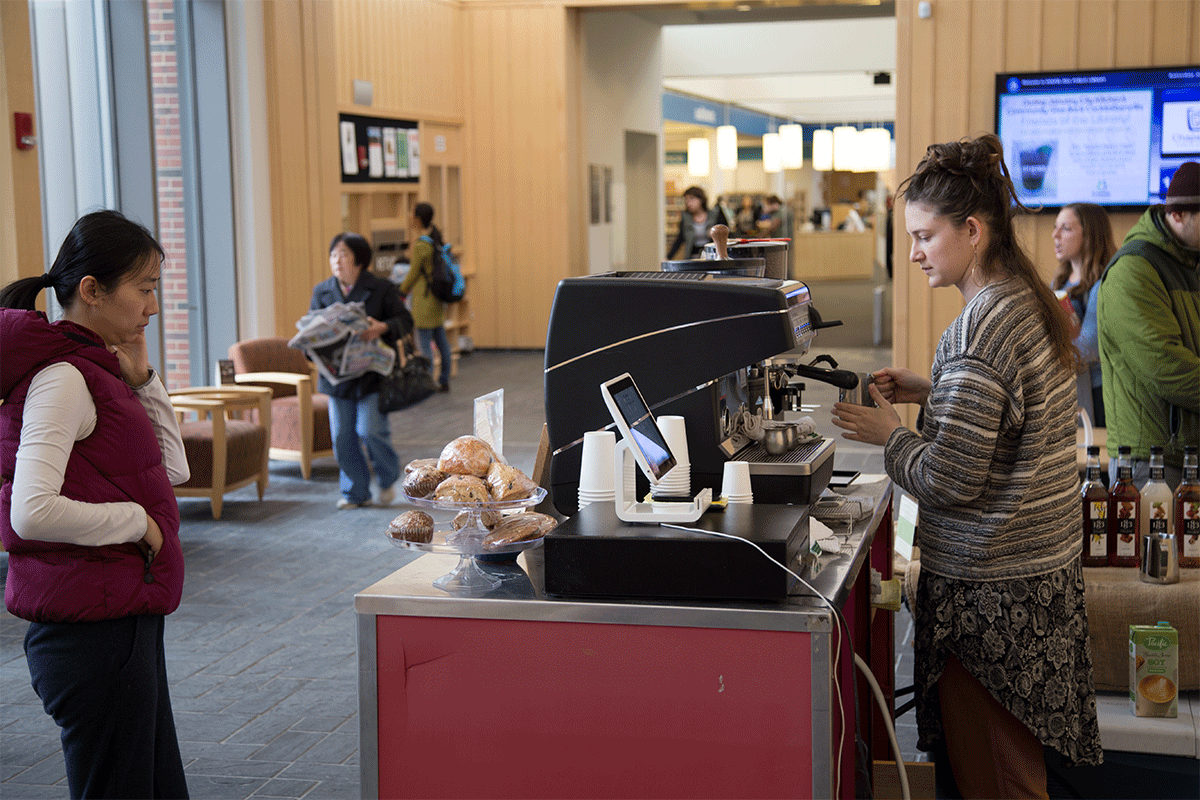 During January and February, three local vendors took turns selling coffee and snacks in the main lobby at pop-up shops. What they offered varied, as did their prices and their hours. Here are some of the questions we gathered data about:
• Is there demand for coffee at the library?
• What impact is there on daily operations?
• Can people get drinks when they want them?
• Would we have to remodel to make it work?
• What's the public reaction?
• Things we didn't anticipate
Market Street Coffeehouse
February 9 - February 15
Hours:
Monday - Friday:
9am - 3pm
Saturday - Sunday: 10am - 4pm
Will it become permanent?
Before making a major change to the library, we need to look at what we learned from from the experiment.
What can I do?
Public opinion is one of the many factors we are weighing in this experiment, so if you have any thoughts to share, we welcome you to let us know. Feel free to drop a note in the comment box or shoot us an email.