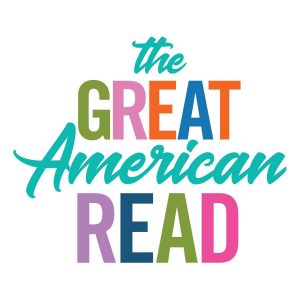 The Great American Read is an eight-part series that explores and celebrates the power of reading, told through the prism of America's 100 best-loved novels. We are hosting a series of panel discussions based on the five themes in the series: What We Do For Love, Heroes, Other Worlds, Who Am I?, and Villains.
Meeting Room B.
Confederate Monuments


August 30, 2017




6:00 pm - 7:30 pm


- Carolina Public Humanities connects UNC-Chapel Hill with our neighbors outside the University and promotes public engagement. Our programs draw on humanistic traditions to encourage conversations about contemporary events and past historical eras. The overall goal is to help create a more humane world by fostering civil dialogues and new insights that emerge from the humanities.
Keeping this spirit in mind, Carolina Public Humanities and Chapel Hill Public Library are partnering to present, "Beyond the Headlines: Confederate Monuments, Historical Memory, & Free Speech." This special event will feature a panel discussion with UNC faculty and community members. Following the panel presentations, the audience will be invited to ask questions and discuss these issues.
Panelists

Chapel Hill Police Chief Chris Blue
Danielle Christmas, Assistant Professor of English, UNC Chapel Hill
Jamie Fiocco, Manager and Owner, Flyleaf Books
William Sturkey, Assistant Professor of History, UNC Chapel Hill
Harry Watson, Atlanta Alumni Distinguished Professor of Southern Culture, UNC Chapel Hill
Edwin M. Yoder, Jr., Contributing Columnist, Raleigh News and Observer

Moderator

Lloyd Kramer, Professor of History and Director, Carolina Public Humanities, UNC Chapel Hill


Meeting Room B
Southern Fried Fiction


December 7, 2017




7:00 pm - 8:30 pm


- To mark the 5th year of the Crook's Corner Book Prize, we are hosting a panel discussion about Southern food and its central role in Southern identity and fiction.

Bill Smith, James Beard award-winning chef and author
Bridgette A. Lacy, award-winning food and culture journalist
Nancie McDermott, food writer, cooking teacher and cookbook author
Keebe Fitch, owner of McIntyre's Books
Tonya Council, granddaughter of Mama Dip & operator of Tonya's Cookies

Meeting Room B.