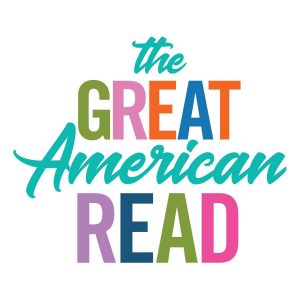 The Great American Read is an eight-part series that explores and celebrates the power of reading, told through the prism of America's 100 best-loved novels. We are hosting a series of panel discussions based on the five themes in the series: What We Do For Love, Heroes, Other Worlds, Who Am I?, and Villains.
Meeting Room B.
Villains & Monsters


November 8, 2018




6:30 pm - 8:00 pm


- OVERARCHING QUESTION: What do our favorite books about villains, monsters, and evil forces tell us about ourselves and our darkest desires?
We are drawn to stories of power, lust, revenge, and evil, with characters who haunt our sleep and torture our psyches. In fact, dear readers, you have chosen so many of these tales for your list of 100 best loved novels that it begs the question: what accounts for the attraction they exert? Where does this urge to enter the mind of a killer, or descend into another person's madness, come from?
Perhaps we choose stories featuring villains and monsters because they allow us to experience our fears safely, and put them down again when we need to get away. Whatever form they take, our fears have much to teach us, and from Shelley to Rowling the experience of reading these books is cathartic, and quite often, wicked fun.