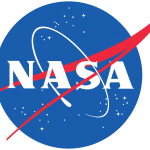 Get the inside story of some of the most mentally stimulating projects coming out of the National Aeronautics and Space Administration.
Coolest Hottest Missions


June 23, 2018




4:00 pm - 5:00 pm


- Launch your summer by learning about four spectacular NASA missions that will teach us much about our world and our galaxy! Tina CoyneSmith, NASA Solar System Ambassador Volunteer will take you on a journey to the stars, to Mars, and to the sun with an exciting talk about four NASA missions happening this summer. In this lively interactive presentation, we will:
Discover more about our search for exoplanets and see the first amazing images of the stars as viewed from TESS (Transiting Exoplanet Survey Satellite)!
Travel to Mars with the InSight lander (Interior Exploration using Seismic Investigations, Geodesy and Heat Transport) to learn how Mars will get its first physical!
Understand how GRACE-FO (Gravity Recovery and Climate Experiment Follow-On) teaches us about Earth's climate and water movement
Journey to the sun with the Parker Solar probe, NASA's first mission to a star, scheduled to launch at the end of July!
Learn how to identify and see the International Space Station in the night sky!
This program is appropriate for all ages, from school-aged children through adults. We encourage everyone interested in rockets, NASA, and space exploration to join us!
Meeting Room A