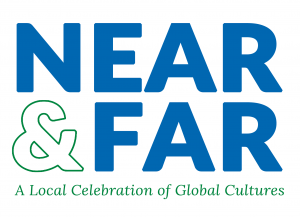 Near & Far – A Local Celebration of Global Cultures

Celebrate Chapel Hill's global culture a new fun and funky street party!
Near & Far is a new fun, family event in downtown Chapel Hill featuring global food, music and dance traditions, plus other displays of our town's diversity.
Community and campus cultural groups will share their heritage through crafts, activities, and interactive experiences.  Music, dance, and spontaneous arts performances will fill the stage and street.  Taste flavors of the world from food trucks and in an international tasting tent featuring downtown's diverse restaurants. Bring the whole family!
We'll see you at the Plaza at 140 West Franklin Street. For up to date details on performers and food trucks, visit the Near and Far website.
April 8, 2018




2:00 pm - 5:00 pm