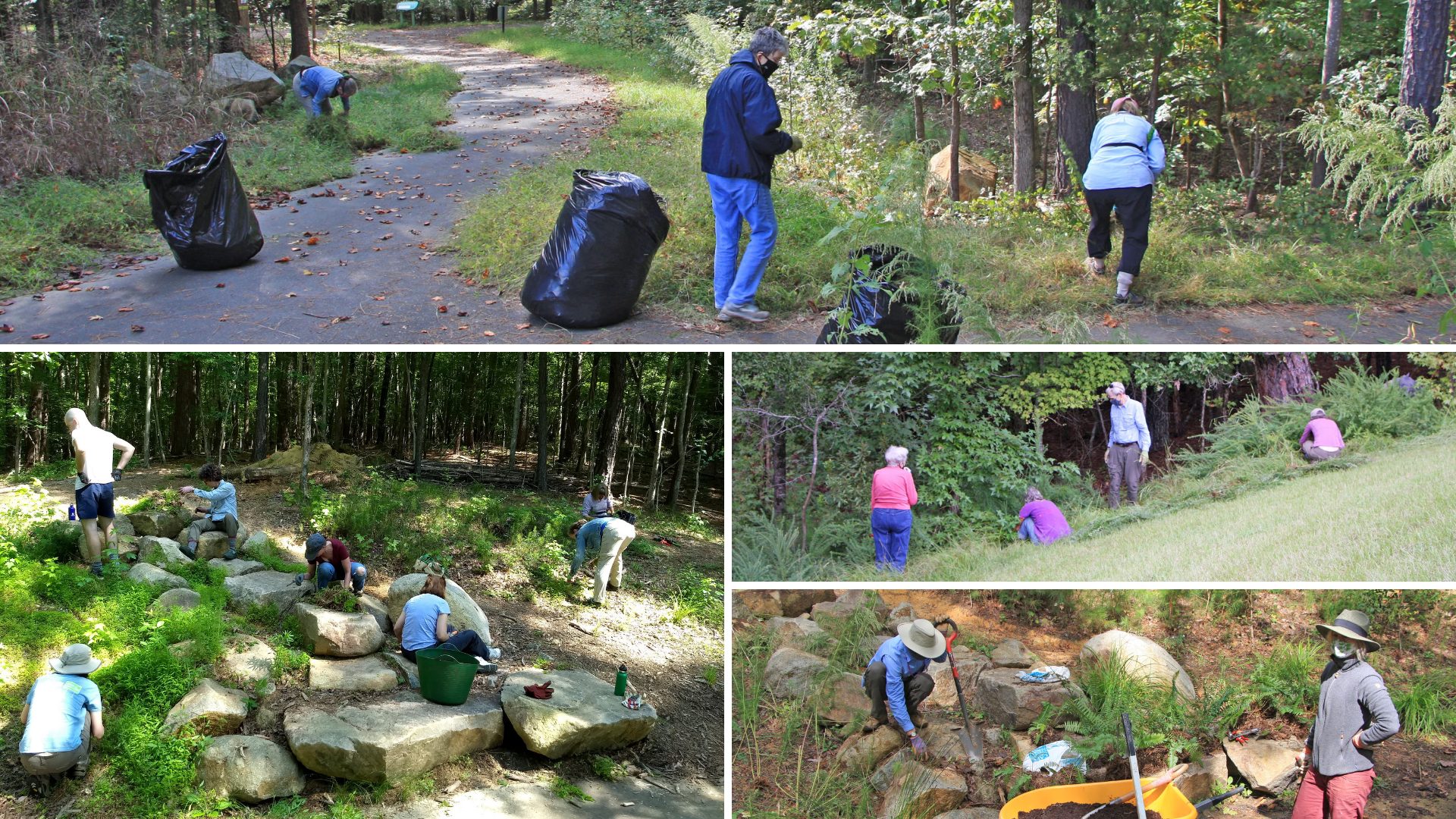 Join us for a volunteer workday in Pritchard Park to promote greater diversity of native plants and animals, beautify the park, and create a healthier ecosystem for visitors to enjoy.
Meet fellow gardening and plant enthusiasts as we work in teams to eliminate invasive plants and seedlings like Japanese honeysuckle, English ivy, and microstegium (aka Japanese stiltgrass).
Please bring your water bottle, sturdy shoes, long pants, cap or hat, work gloves, sunscreen, and your favorite weeding and pruning tools. We'll have a few extra tools for use, as well. We'll meet at the pollinator garden, break into groups, and tackle different sections of the park. Come make a difference!
Volunteer Workday


May 28, 2022




9:30 am - 12:00 pm

Volunteer Workday


June 18, 2022




9:30 am - 12:00 pm