The Friends of Chapel Hill Public Library is an all-volunteer non-profit organization committed to furthering the excellence of Chapel Hill Public Library. The Friends have raised more than $150,000 each year through the sale of books donated by the community, annual membership fees, and financial gifts. When the Friends Book Store in the Library had to close because of the pandemic, the Friends opened the new Friends Online Book Store, which has more than 2,000 like-new or gently-used books, puzzles, and games to browse, purchase, and pick up safely at the Library.
Read about how to donate books here.
Friends funds support a wide variety of programs and services, including Summer Reading and the Summer Blast, Movies at the Library, the Friend's Bookshelf, and Book Club Kits (both for adults and for kids). In 2020, the Friends provided a special gift of $185,000 to increase user access through the construction of 16 additional parking spaces and a required retention pond in the Upper Lot.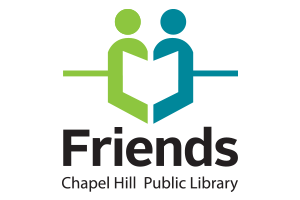 Learn more