The Friends of Chapel Hill Public Library is a non-profit organization committed to furthering the excellence of Chapel Hill Public Library. With more than 550 active memberships, three annual Big Book Sales, and Chapel Hill's only used book store (that you can find on the Library's lower level), the Friends raise more than $65,000 each year.
Those funds support a wide variety of programs and services, including Summer Reading and the Summer Blast, Movies at the Library, the Friend's Bookshelf, Book Club Kits, and Banned Books Trading Cards.
Book Store hours: 
Monday-Wednesday 12:00 pm – 6:00 pm
Thursday-Sunday 10:30 am – 4:30 pm
Learn more about the Friends Book Store here.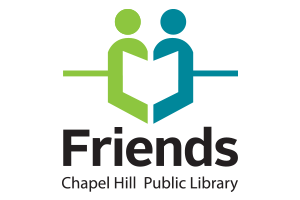 Learn more