Visit
Mon – Thur:   9 – 8
Friday:   9 – 6
Sat – Sun: 10 – 6
Visit
Mon – Thur:   9 – 8
Friday:   9 – 6
Sat – Sun: 10 – 6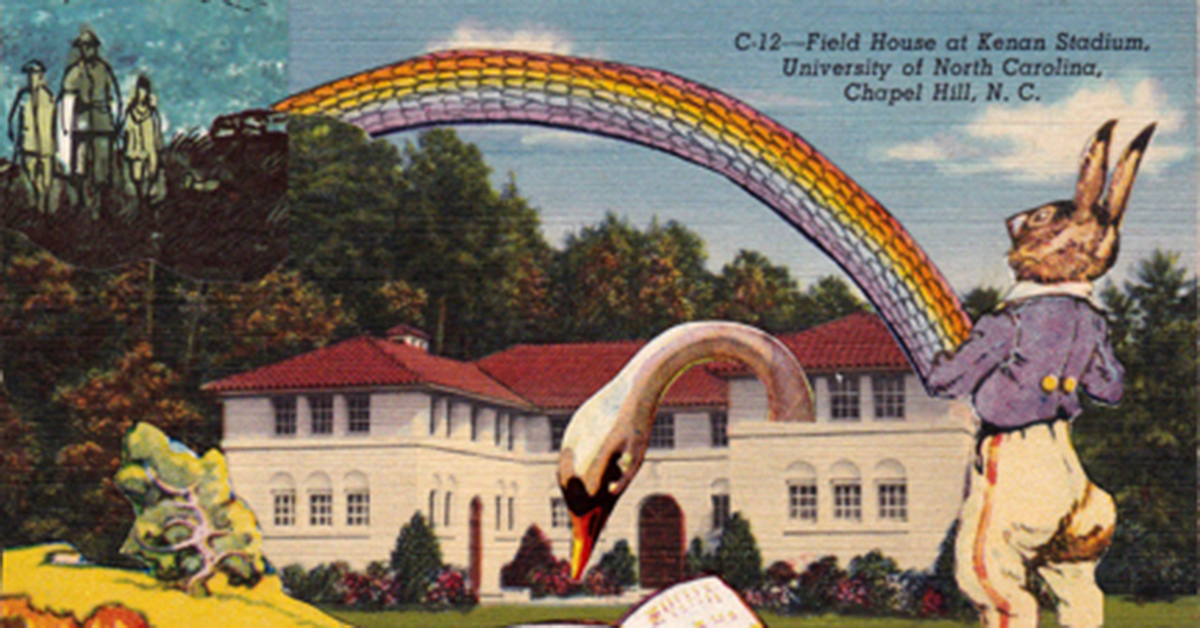 Altered Chapel Hill
October 26 and November 4 See Chapel Hill in a whole new way with two upcoming art workshops. Local artist Felix Obelix uses a mix of collage and cut-outs to alter vintage postcards into something wholly new. The final works will be showcased along with the artist's at a pop-up exhibit at Studio 109 in downtown Chapel Hill.
Get creative
Knowledge is power. Subscribe to our newsletter.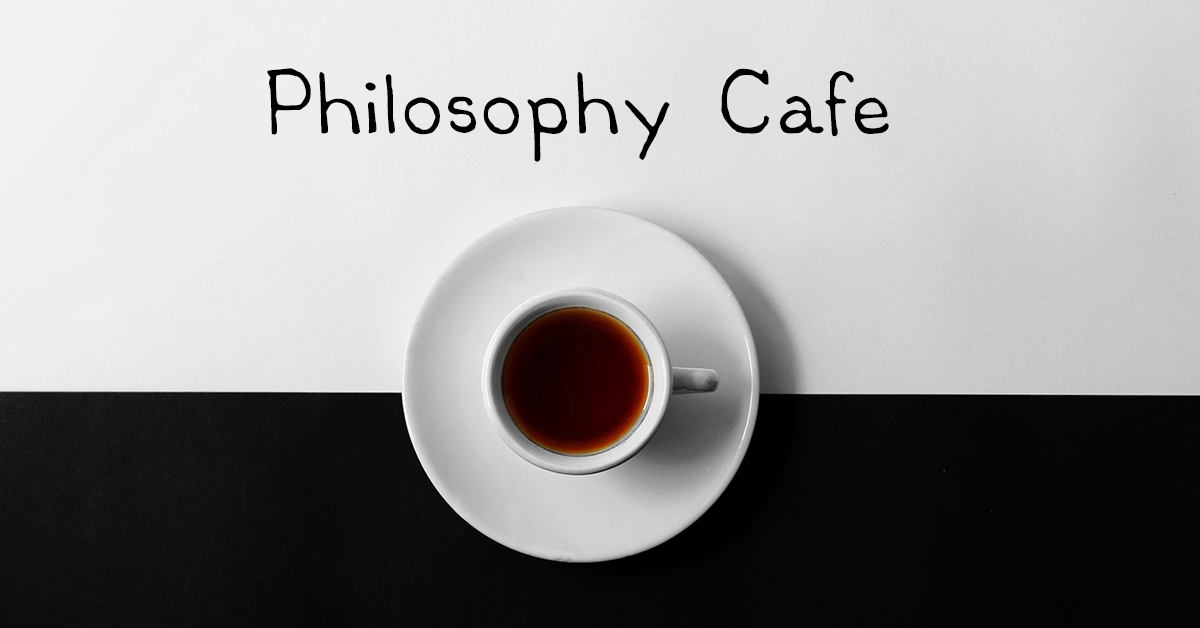 Philosophy Café
Saturday, October 26 at 3:00
David Wong, PhD., will lead a conversation about Confucian and Daoist thought, the importance of studying various moralities and how, from a moral perspective, the roles of reflection, feeling, and
other people play in helping us change.
Think about it
---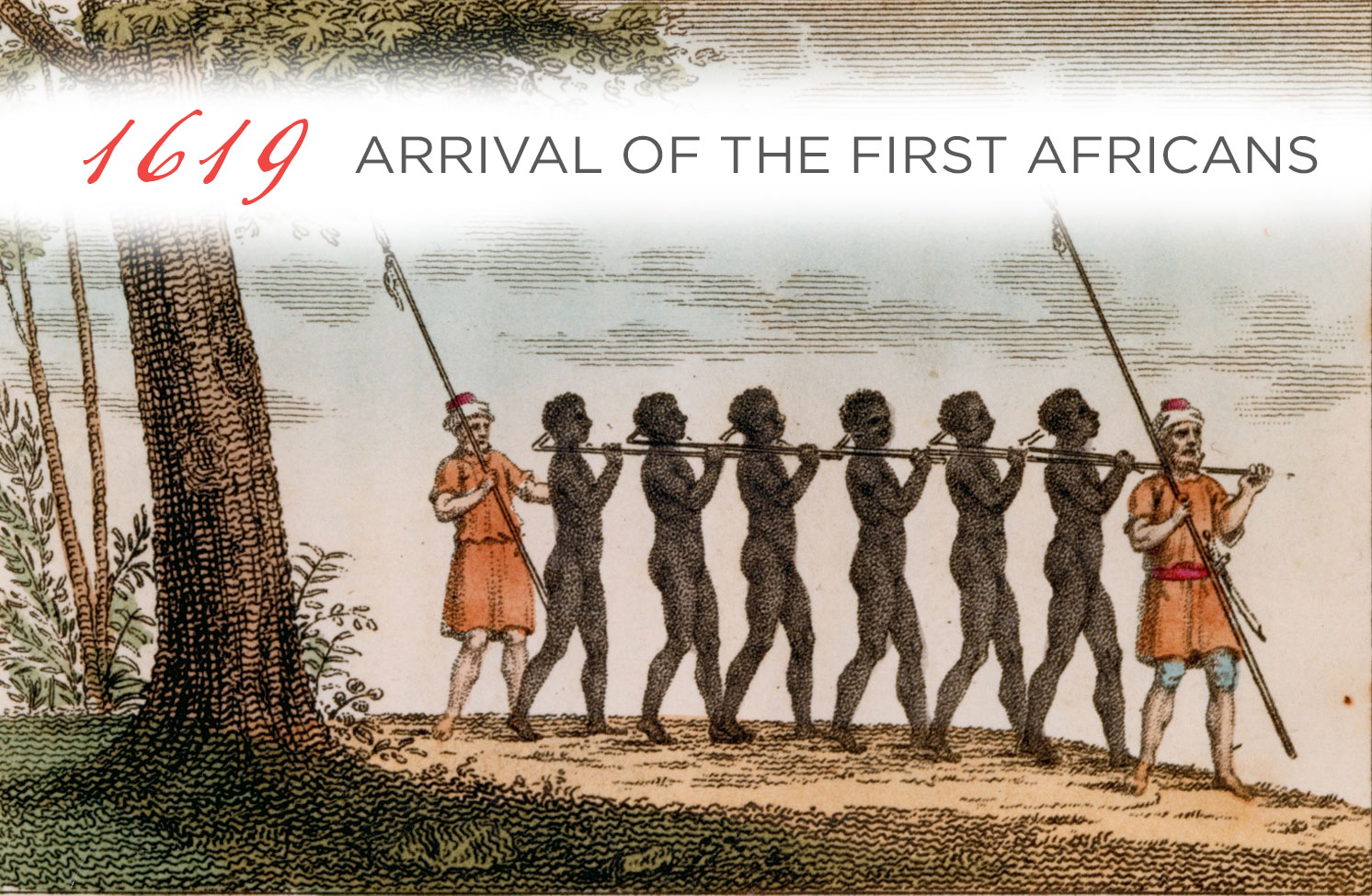 Exhibit Now Open
Four hundred years ago, the first ship of enslaved Africans arrived in America, an occurrence that continues to shape both national identity and local communities. Multiple campus and community partners will mark this anniversary with a museum exhibit at the library, an arts installation downtown, and a symposium on campus.
The Hampton History Museum's traveling exhibit, 1619: Arrival of the First Africans is on display until November 18.
Learn more
"A library is a good place to go when you feel unhappy, for there, in a book, you may find encouragement and comfort. A library is a good place to go when you feel bewildered or undecided, for there, in a book, you may have your question answered. Books are good company, in sad times and happy times, for books are people – people who have managed to stay alive by hiding between the covers of a book."E.B. White