A student in cap and gown standing barefoot next to a crumbling gravestone. Four generations of a family seated in their historic home. Barricades surrounding a campus monument. These are just some of the powerful images in Cornell Watson's Tarred Healing. The exhibit, which debuted in The Washington Post and has garnered national attention, consists of fourteen large-scale photographs and accompanying narratives that reflect the experiences of Chapel Hill's Black community, past and present, on campus and in the community.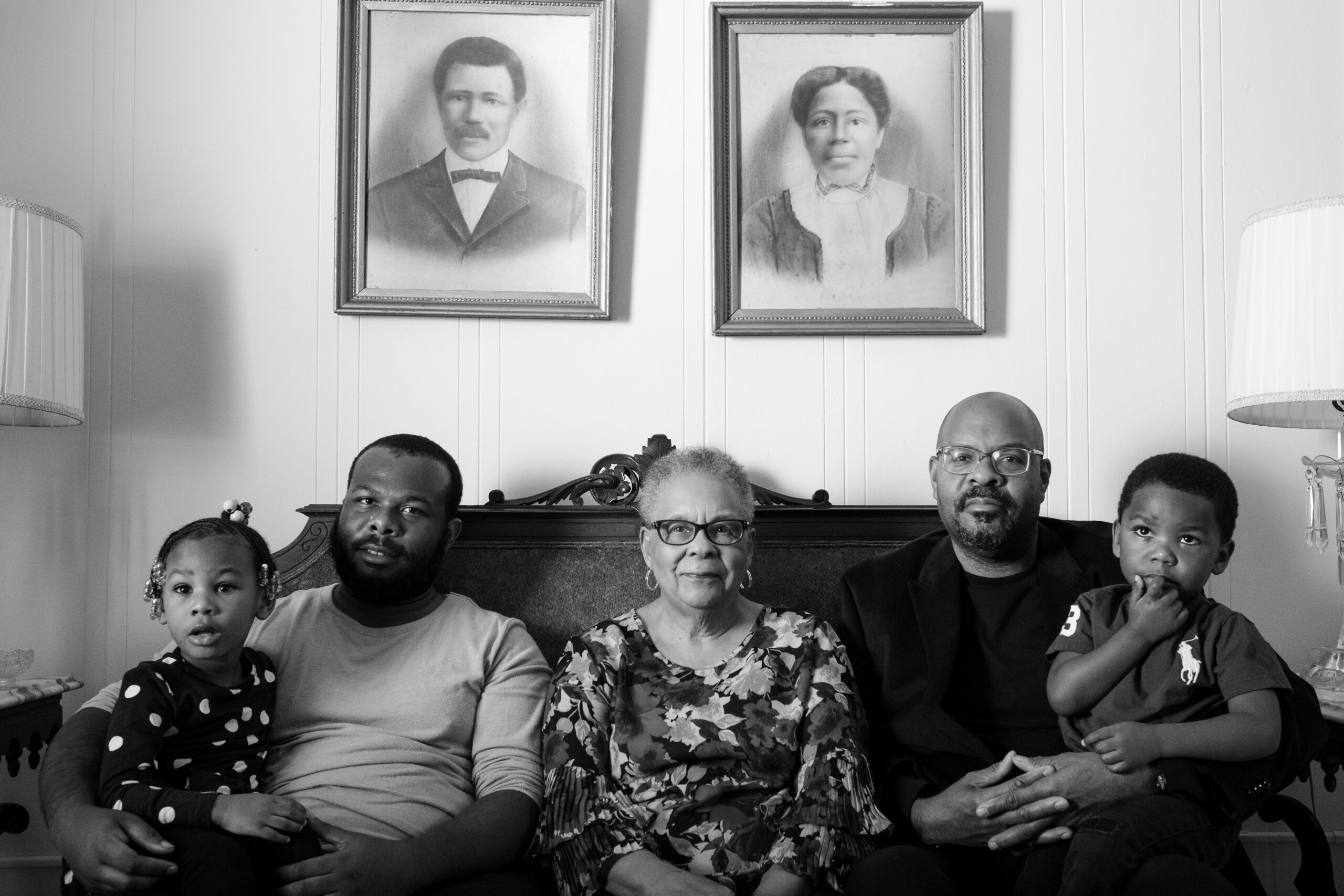 Opening Reception + Artist Talk 
Saturday, April 30  |  7 – 9 pm |  Chapel Hill Public Library — Lobby & Meeting Room A
Artist talk at 7:30 pm

Light refreshments available from Mama Dips, Tonya's Cookies, and Carolina Brewery

Live music from Mark Little
Artist's Statement
There is much to celebrate about the Black community's contributions to Chapel Hill, North Carolina and America's oldest public university, The University of North Carolina Chapel Hill. The Chapel Hill Nine and the Freedom Fighters helped shape America into a more idealized version of itself. Black leadership is embedded in our history through pioneers like Howard Lee, one of the first Black mayors in the South. We also remember the multitude of trailblazers that shattered ceilings at UNC such as Leroy Frasier, John Lewis Brandon, Ralph Frasier, and Karen Parker, the first Black students and first Black woman student enrolled in this prestigious university. 
Through their work, we also acknowledge the physical contributions that, in stone and mortar, are the foundations of the institution which are inherently the result of chattel slavery. The blood, sweat, and tears of our enslaved and free ancestors have seeped into the soil, floors, walls, and stones of this community and university. It is only through their determination to survive and persist that we are here today. Their spirit of unbroken resilience continues within us because there is still so much healing and trailblazing work to be done. 
James Cates, who white supremacists murdered on campus, still needs us to fight for justice. Nikole Hannah-Jones showed us that we still need to fight for equity and equality. The UNC board of trustees showed us that we still need to fight for diversity. Rogers-Eubanks still needs us to fight against environmental injustice. Our ancestors still need us to fight for our history to be remembered and honored. We still need to fight and dismantle institutions of white supremacy. We still need to fight for reparations. We need to recognize with intentionality the many forms in which our diverse community seeks healing. 
This photo series, a combination of conceptual and documentary photography, is a reflection of our truth through places, people, and systems in Chapel Hill. It is an unapologetic archive of our feelings and emotions. It is a vessel for self-healing. Despite continued obstruction by whiteness, we will heal, even if it is tarred.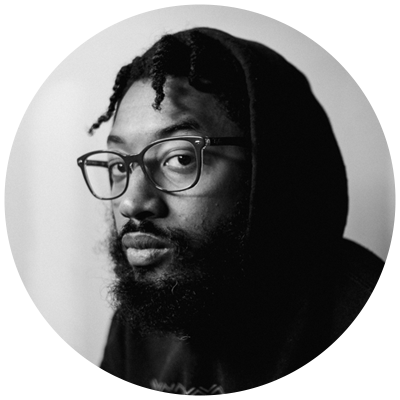 Artist's Bio
---
Cornell Watson is an award-winning Black photographer based in Durham, North Carolina.  His photography is centered around sharing the stories of Black people.  He frequently contributes photography to national publications such as The New York Times, The Washington Post, The Wall Street Journal, NPR, ESPN, and Bloomberg.  In 2020 he was the recipient of Syracuse University Newhouse School of Public Communications Alexia grant for his award-winning photo series "Behind the Mask", which was published on The Washington Post and one of Buzzfeed News's top photo stories of 2020.  He has also photographed national ad campaigns for companies such as T-Mobile, MeUndies, Bombas, and Adidas. His photographs have been exhibited in museums such as Duke Nasher Museum, The Mint Museum in Charlotte, and Chrysler Museum in Norfolk.  When he's not creating photos, being the best spouse in the world, or answering emails while his four-year-old daughter colors the couch with non-washable crayons, you can find him passed out from exhaustion on the living room couch.
Donors & Supporters
Thank you to our funding partners
Chapel Hill Carrboro NAACP
The Friends of the Chapel Hill Public Library
Cory Hogans and Danita Mason-Hogans
Through This Lens
A Better Image Printing
Chapel Hill Public Library
Thank you to our planning partners
Robert Campbell

David Caldwell

Lorie Clark

Danita Mason-Hogans

Cornell Watson 
Learn more about the communities featured in Tarred Healing