Welcome to Winter Reading!
This year, take part in our Winter Wonderland board game adventure that encourages you to read outside of your comfort zone and reach your reading goals. 
Here's how you can participate:
Starting December 15, you can pick up a gameboard at the library or download one by clicking on the buttons below. Two gameboards are available — "Expand WHAT you read" and "Expand HOW you read" — choose which to play, or try them both! Both boards are for all ages.

Assemble your dice template and game pieces. Pick up a pre-cut die at the library, or download one using the buttons below.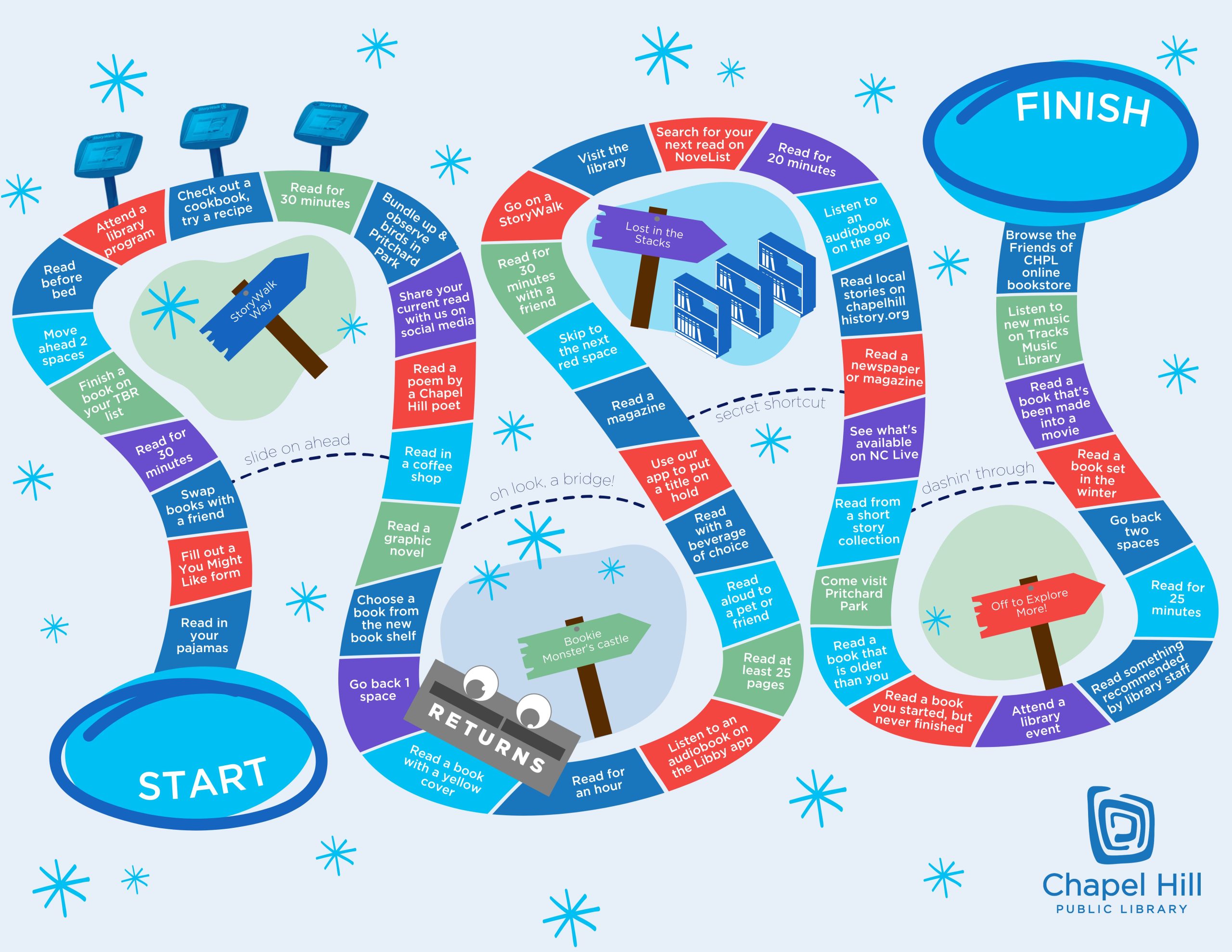 .
3. Start playing! You can play the game alone or with friends. Roll the die, move to the corresponding square, and follow the instructions. Keep going until you reach the "Finish" space. Don't like a square? You can roll again if you like. 
4. Do you need some reading suggestions to get through the game? Let us know, we love talking books!
5. Tell library staff when you've completed the game and they'll stamp your board with a special edition stamp and give you a vinyl Bookie Monster sticker.
6. From then on, you can enter our Winter Reading Prize raffle every time you play through until January 31.
Download a Gameboard
Click below to download a gameboard to print and play along with us at home.
Looking for your next read?
Discover and explore all kinds of books with expert recommendations from friendly neighborhood librarians.